Facility
The Transtech Data Center utilizes advanced technology to house and protect your important electronic information. Homeland Security rated blast proof walls and multiple secure entry access points safeguard the center. Additional security includes video surveillance covering the inside and outside of the building, as well as proximity card and iris scan verifications placed at key checkpoints.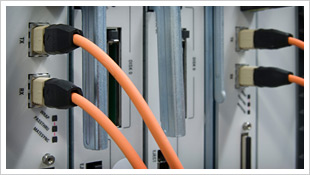 Robust Network
We bring fast and powerful internet to your suite using multiple Tier 1 bandwidth providers. We also provide the ultimate security foundation to protect your valuable information.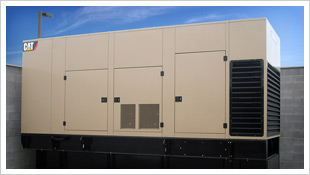 Commercial Power
Separate power grids and multiple backup generators ensure that power is always available to the Transtech Data Center. These systems are routinely maintained and tested to verify their functionality.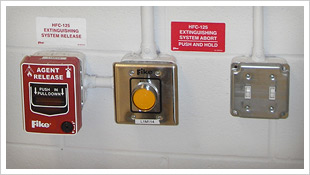 Fire Suppression System
An environmentally safe fire suppression system protects both the center and the individual suites. This suppression system utilizes gases that consume combustibles, which limits any potential asset damage.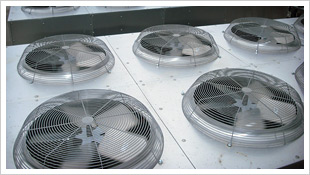 Industrial Cooling
A complex cooling infrastructure is vital to keep servers at optimal performance. Our system provides the necessary cooling while protecting servers from the environmental hazards of dust, temperature, and humidity.